Get A Free Hearing Aid Test Drive
OVER-EAR, IN-EAR, ASSiSTIVE & CUSTOM HEARING AIDS
We offer several hearing aid options from a variety of manufacturers, including industry-leader Oticon.
Treasure State Hearing will work closely with you to evaluate your needs and identify the options that best address your hearing needs. We have several styles available, ranging from over-the-ear and in-ear hearing aids, as well as assistive devices and custom ear-pieces.
FEATURED DEVICE MANUFACTURER

Introduce Yourself to Oticon Opn™ Technology

Treasure State Hearing is proud to offer Oticon's cutting edge solutions.
Oticon offers life-changing, cutting-edge hearing aid technology for every type of hearing loss, age and lifestyle. Their hearing aid solutions are designed around your personalized hearing needs – ensuring reliable, discreet, and comfortable solutions to match your individual lifestyle.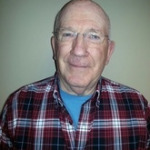 Since I have had Treasure State Hearing help me with my hearing loss I can now hear soft voices and people who are looking the other way - thanks Nathan!
BOZEMAN, MT