Get A Free Hearing Aid Test Drive
OVER-EAR, IN-EAR, ASSiSTIVE & CUSTOM HEARING AIDS
We offer several hearing aid options from a variety of manufacturers, including industry-leader Oticon.
Treasure State Hearing will work closely with you to evaluate your needs and identify the options that best address your hearing needs. We have several styles available, ranging from over-the-ear and in-ear hearing aids, as well as assistive devices and custom ear-pieces.
FEATURED DEVICE MANUFACTURER

Introduce Yourself to Oticon Opn™ Technology

Treasure State Hearing is proud to offer Oticon's cutting edge solutions.
Oticon offers life-changing, cutting-edge hearing aid technology for every type of hearing loss, age and lifestyle. Their hearing aid solutions are designed around your personalized hearing needs – ensuring reliable, discreet, and comfortable solutions to match your individual lifestyle.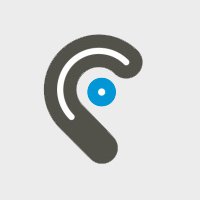 I was fitted with hearing aids at Treasure State Hearing nearly two years ago. Some problems have required several trips to Bozeman to get a solution to the issues. Everytime I came in I was greeted with a smile and Nathan did all he could to solve the issue. I would not hesitate to recommend Treasure State Hearing to anyone who needs a specialist to fit him/her with hearing aids!
EAST HELENA, MT